---
---
British Voiceover Artist audio examples - Guy Michaels
---
---
Hear a range of produced audio from one of the most well established professional British voices. 25 years of experience ready for your next project! Whether you want the guy next door sound in a neutral British accent, the smooth sophistication of RP or something gravelly and dirty, I've got you covered...
---
---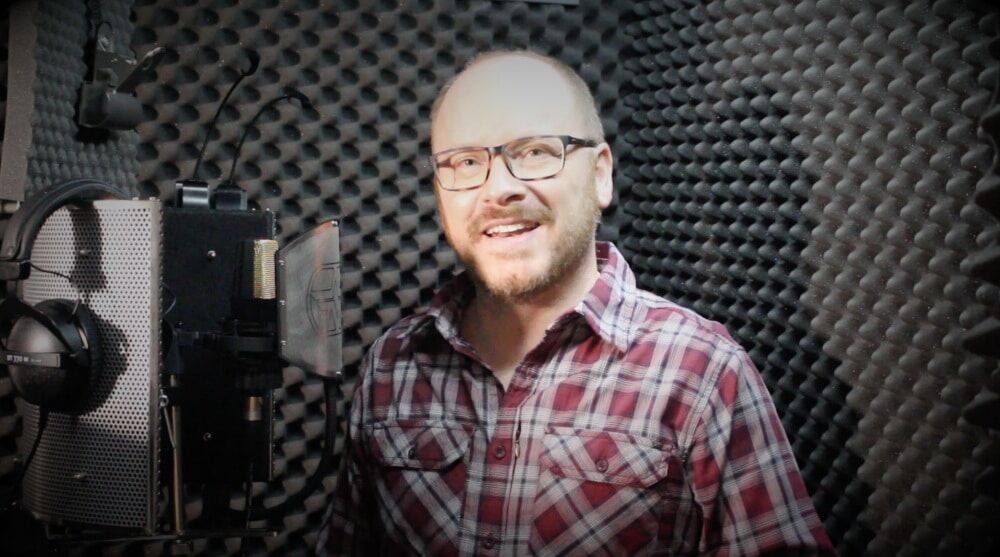 ---
---
---
---
---
---
---
---
Featured Audio
---
---
---
Plimsoll Productions
---
"The dubbing mixer was very complimentary - not only on the voice but on all the technical aspects."
---
Engaged as documentary narrator.
---
---
---
---
---
Red Cross International
---
"The PERFECT British voice over artist. Thank you for working to our tight deadlines! Our editor said the recording quality was top-notch"
---
One of hundreds of sessions for third-sector organisations through the years.
---
---
---
---
---
Bodega Trivento
---
"Thank you so much. The EPIC voice we needed! We found our voice talent!"
---
Commercial voiceover for wine brand. They were searching for an English voice with a deeper gravelly tone for this international project..
---
---
---
---
Guy Michaels is an established British Voiceover Artist and Producer with masses of experience in the industry. Guy has worked on projects for Vodafone, IBM, Microsoft, Nintendo, Unicef, NatGeo, Wizarding World, Warhammer, Pirelli and many more. From the guy next door through to a refined British RP, Guy could just be the experienced voice you need.
Worldwide voiceover
Operating worldwide, he provides full-service broadcast ready production in British English for television commercials, documentaries, corporate presentations and narration projects. Equally at home with video game work and corporate projects.
Experienced in most genres including tvc voiceover, from hard sell to soft sell, Guy is one of the most experienced professional voice actors based in the UK today.
Ready to work with a pro voice actor?
Get your free custom demo. I'll voice your words so you can make the right voiceover decision today. Just GET IN TOUCH.
---
---
---
In the last 25 years, Guy has partnered with clients across a variety of projects from startups to global brands. As a top British Voiceover Artist, you can rest assured that the performance, attention to detail and flawless sound will enhance your brand and engage your clients. Guy's experience as an audio engineer means that all delivered audio is 'ready to go' at the highest quality. Check out the voiceover studio.
---
---
A trustworthy voice for your commercial or corporate narration
---
"As a native English speaker, I'm often called upon to deliver in a neutral accent or 'guy next door' for corporate videos, narrations, e learning courses, explainer videos and TV commercials and especially across social media. My British accent varies between 'London' and Received Pronunciation if the project calls for it. I can nearly always deliver in a turnaround time to suit you and your team and we can connect for a directed/guided session if you prefer."
---
From commercial British Voice Artist to 'Voice of God'
---
"My voice has been featured on everything from massively dramatic game trailers through to double glazing installation videos! So no matter whether you need 'calm and soothing' or OTT Voice of God, I can confidently deliver. I'm equally at home with corporate narrations, commercial voice overs as the trustworthy voice and re-voicing business presentations. You can see/hear different styles on my video voiceover examples page. That's what I love about all of this - voiceover work can be so contrasting from one session to the next. Voice acting is a passion and I'd love to consult on your next project. " Guy Michaels
---
---
---
---
---
The broadcast quality British voice over artist
---
"As a professional voice these days it's not enough to just be the voice talent. As we'll likely be connecting and completing the project remotely, you need to rest assured that the audio is of equal professional quality."
"Booking my voiceover services include full use of the professional recording studio. All of the examples you hear on these pages, whether it's in-game dialogue for Warhammer, commercial copy for a car dealership or a documentary, have been recorded and mastered at my studio. Genuine broadcast quality, on time every time. As a professional voice actor for many years, I am also a full-qualified sound engineer having worked on hundreds of projects for clients worldwide."
My own broadcast quality studio
"The highest quality microphones, pre-amps, interfaces and a purpose built soundproofed vocal booth provides you with the broadcast-ready finished product. If you want mixing with music or effects, then we can discuss this too as I run a full-production facility here in Cambridge and North London. Listen for yourself, to the audio/video scattered throughout the site and if you want me to record a test for your project then please just drop me a line." Guy Michaels
---
---
---
How much will the voiceover cost?
---
GET IN TOUCH for a quote. I can usually work to a reasonable budget but it would be handy to understand the scope and time-commitment for your project. I've serviced clients in so many industries across all media, for so many products and services, I'm confident I can provide a competitive yet realistic quote. Although I'm based in England, many of my clients are based in the USA, throughout Europe and Asia and of course I can accept payment in easy methods such as Stripe.
When you book a voice artist there's much to consider. If you are new to this and have never booked a voice artist before then do check out my guide: The Step by Step Guide to Working with a Voiceover Artist
I have my own studio (not a home studio but a real one!) and therefore you never incur any additional costs in terms of booking a recording studio for any type of project from corporate videos to TV and radio commercials.
---
How long will it take to record the voiceover?
---
GET IN TOUCH for a better idea. Most short to medium sized jobs can be completed in 24 hours (working days Mon-Fri UK time). When really needed, I can offer surprisingly fast turnaround. For larger narration projects, I'll be able to give you a better idea once we've had a chat about it.
---
Do you need help with your voiceover script?
---
Perhaps you have a script that's almost ready.....needs tweaking? I'm happy to give input to the words on the page to help it feel more conversational if that's the style you are going for. I pride myself on excellent communication skills and an understanding of how to influence (I wrote a book on that!).
Thousands of hours in live sessions as a voice artist means I'm ready to give as much or as little input as needed into the final copy. If you just need me to say the right words in the right order...I can do that too!
I've also directed many sessions too with other UK based professional voice talent (and international voices too). So if you need the expert outside ear to help elevate your message then I can help with that process too.
If it's not a distinctive British accent you are after, I can help to source the right voice for your project. I know hundreds of professional British and international voices. Perhaps you need a female British Voice Actor? American? Spanish? Happy to discuss.
If you are new to working with voiceovers then I can definitely recommend that you view my useful (even though I say it myself!) GUIDE TO WORKING WITH A VOICEOVER ARTIST . This could help you to optimise the process of engaging voice talent from start to finish and improve your experience working with voiceovers in general.
---
Will you record my audiobook?
---
Possibly, but to be honest it would need to be a subject that I'd be properly interested in. I'd have to be excited about the content! I have great admiration for those voice artists who record masses of audiobooks - I'm a terrible perfectionist and the time commitment would generally be too much for my brain to handle! I prefer to listen to them.
Generally my idea of long form narration tops out at around 10,000 words (including e learning projects). I can put you in touch with plenty of audiobook narrators who can help with their talent I'm sure. Most of them have their own home studio to produce audio books.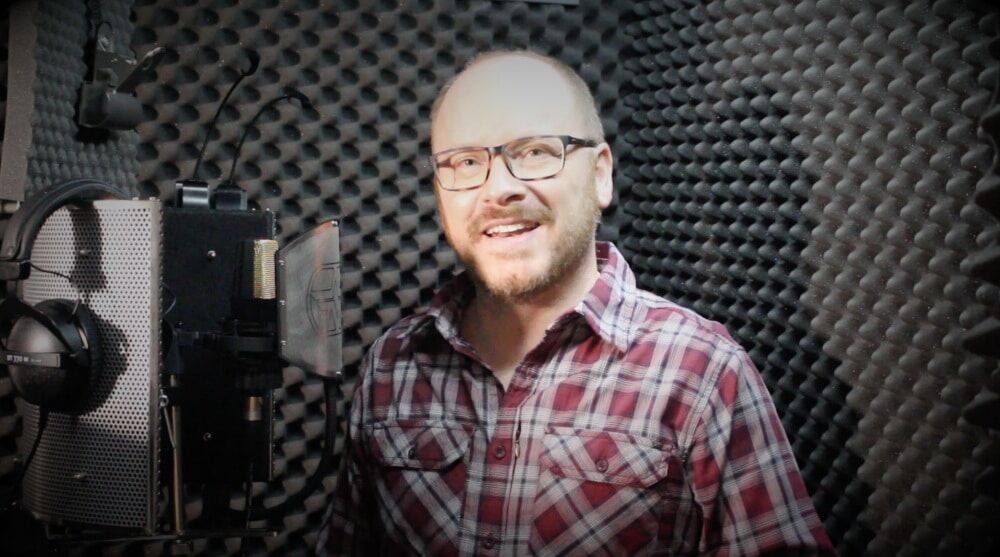 Guy Michaels, your professional British voiceover artist