How to Hire a Voice Actor [A Complete Guide]
Filming a documentary, but don't have anyone for the voiceover? Or maybe you want to turn your novel into an audiobook? Hiring the perfect voice actor for the role is harder than it sounds.
For live-action performances, the actor's screen presence is critical. However, in audio, you're looking for the right tone, tenor, and style. That could be an adult actor who can transform their voice into a child. Or a serious, authoritative voice for a crime documentary.
Whatever your project, if you've never hired a voice actor before, it's hard to know where to start. Where do you find voice actors? What questions should you ask them? And how do you decide which voice actor to hire? We're answering all your questions below.
In this guide:
Questions to Ask Before Hiring a Voice Actor
What Kind of Voice Do You Need?
David Attenborough* is famous for narrating nature documentaries, while Nancy Cartwright is the voice behind Bart Simpson and several other voices on The Simpsons. They're both technically voice actors – however, their talent lies in different areas.
*OK Sir David likely would not think of himself as a voice actor but we as an audience are exposed to his narration talents and that is a skill or job of a professional voice actor
Decide on the style, tone, and emotion you want in the voice. For example, an animated children's show requires a different voice type than a corporate training video.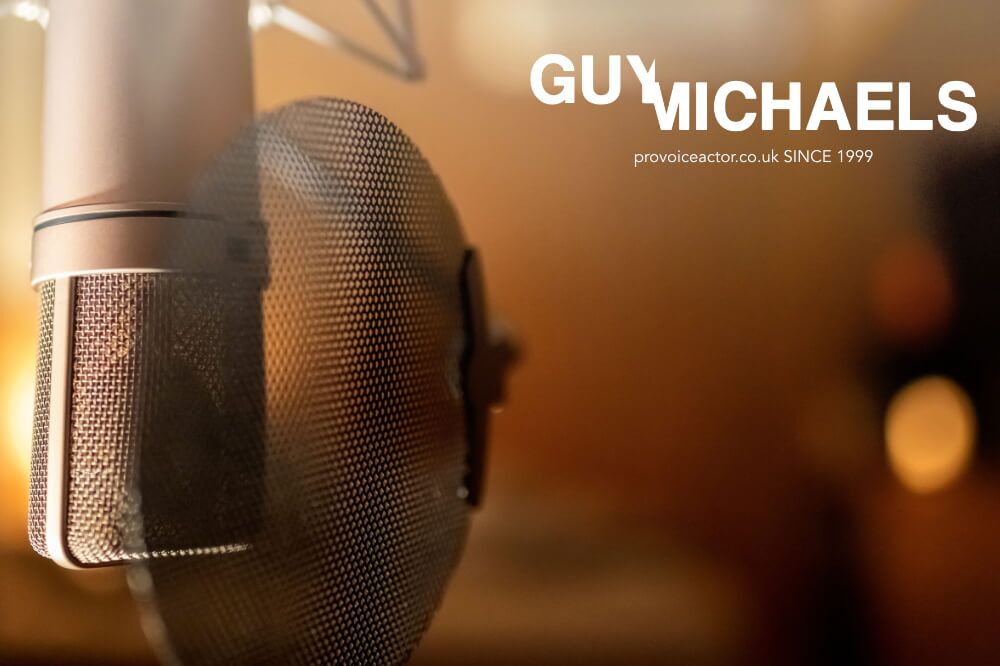 Who Is the Target Demographic for The Project?
Who is your project for? That's the biggest question when hiring a voice actor. You want to pick a voice that resonates with your target audience.
For example, a youthful, energetic voice is ideal for products targeting millennials, whereas a mature, authoritative voice is perfect for a medical documentary.
Do I Need Versatility or Specialisation?
Some voice talent focus on a particular niche or accent. They specialise in video games, narration, commercials, and animation.
Not every voice artist, however, is comfortable with creating new voices. So, while a sonorous, reassuring voice is fantastic for narration, they're unlikely to deliver the range of characters or tones required in animation or gaming.
What Is My Budget for Voice Talent?
Who doesn't want to hire the best? Unfortunately, the most popular voice actors (those who are probably also very established in other forms of acting such as movies) come with a hefty price tag. If you're creating a video on a shoestring, budget will be a major factor in your final choice. How much does a professional voiceover cost?
A clear budget can help narrow your options and set realistic expectations.
How Will I Assess the Quality and Fit of a Potential Voice Actor?
Don't wait till the audition stage to determine what your criteria are. Decide beforehand if you'll ask for auditions, review their past work, or consider testimonials from previous clients.
Create consistent assessment criteria to help rank your candidates. That could also include a set of important questions you want to ask a voice actor before hiring.
Where to Find Voice Actors
Scratching your head, wondering where to look? Don't start browsing social media to hire voice actors – too many so-called "professional voice actors" have little to no experience.
Technically, anyone can buy a microphone and post an ad for 'voice talent for hire'. Unless you've got an expert ear, you may not hear their lack of experience until you receive the final recording. By then, it's too late!
The solution: try one of these directory sites:
Voiceover Index. A complete worldwide index connecting all voice artists in the industry, as well as other key services you may require. It's a one-stop shop for your voice-acting needs.
Voiceover Profiles. A collection of handpicked voices (by me!) who've gone through a rigorous application process to get listed. (And trust me, I only pick the absolute best!)
And of course, as a British Voiceover I'm also available to help bring your script to life if I'm suitable for the project. If not, I can point you in the direction of one of the many talents who've won our seal of approval.
How to Hire a Voice Actor
So, you have your questions in mind and know where to look. How do you actually hire a voice actor? Follow these steps:
1. Write a Concise Breakdown
Think of it like a synopsis of your project. Say what the voice acting is for, how long the script is, what kind of voice you're looking for, and any other salient points. Keep it short and to the point.
You can then use this breakdown to send to potential candidates or as your ad copy.
2. Tell Them What You Require
After you've started receiving interest or heard some voices you like, it's time to list your instructions. Like a casting audition for a movie, these instructions let the actor know what you need.
Consider these factors:
Slating Requirement: In voiceovers, slates help identify the talent, especially if they're modifying their voice. Do you want actors to include a slate?
Slate Position: If slating, should it be at the start or end of the recording?
Multiple Takes: Are you open to actors providing multiple interpretations in their audition?
Demo Reel: If you are considering the voice talent for various future creative projects, you may need a demo reel from them. Specify its content and desired production style (clean or with music etc).
File Naming and Saving: Define a file naming system for the actors to ensure you can easily identify and locate their auditions.
3. Create a Shortlist
Over at Voiceover Profiles, we let you add artists to your shortlist to compare voices. However, if you're taking voice auditions and applications from elsewhere, it's time to start whittling down the talent. First, eliminate the people wholly unsuitable for the job until you have 5-10 voice artists you want to audition.
4. Run Auditions or Listen to Past Work
Auditions aren't always necessary for voice overs. However, if it's an intensive project, they provide an opportunity to communicate with the voice talent before hiring them. Remember, listen, don't look. Forget about their expressions, gesticulations, and almost everything else about the actor – all that matters is the final voice recording. An audition lets you hear what the voice over artists sound like recording a short clip of your copy.
Auditions also let you talk about any technical requirements for the project. Do you expect them to record the voice themselves in their home studio , or will you provide a studio?
Closing Thoughts
Choosing the right voice talent can elevate your project to new heights. Whether for animation, gaming, or narration, the voice behind the words plays a pivotal role. After considering your needs, start your search with confidence. Do you feel better equipped to hire professional voice actors? Dive into our recommended directories or contact me and begin your journey now!
As a professional voice actor for over 25 years, I can help you with your next project. From explainer videos to commercials as a qualified audio engineer I can also cover all of your audio production needs as well! If you've got a question about voice overs or how they can enhace your marketing efforts, get in touch!
Guy Michaels