British Male Voiceover VIDEOS
---
Video examples from game trailers to commercial and explainers
---
As a UK based voice actor since 1999, I've recorded and produced thousands of voiceovers from radio ads to tv commercials, in-game dialogue, game trailers, corporates, explainer videos and more.
Here's my broadcast quality audio delivered for clients ranging from Vodafone & Nintendo through to far smaller companies engaging my services as a highly-experienced British Male Voiceover and audio engineer.
---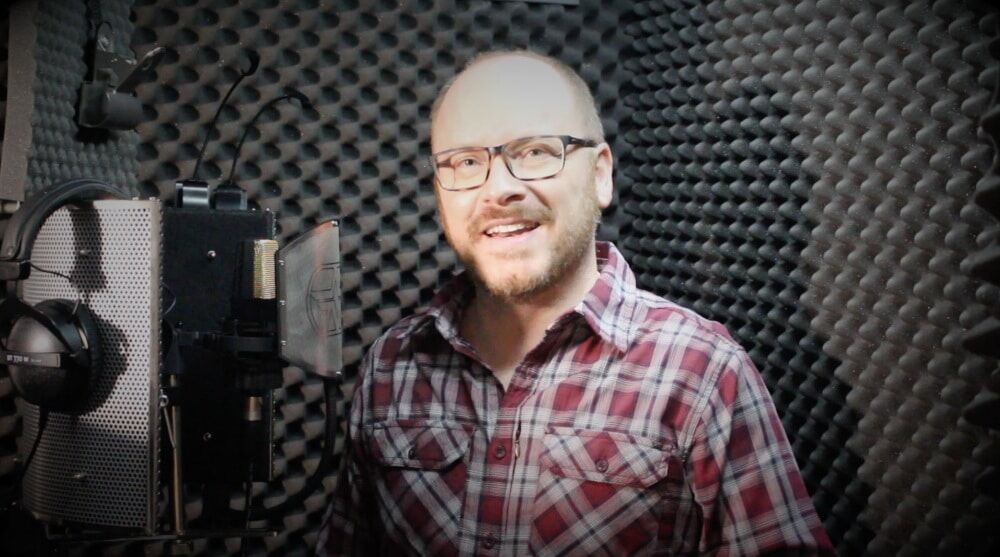 Specialist in British English voice overs
---
---
---
Looking for an English Voice, EBO produced this explainer video for their new AI-powered Virtual Agent - now available in the Microsoft Azure Marketplace. I've recorded for hundreds of corporate videos just like this.
---
The voice of sE Electronics
---
I'm the voice of high-end microphone and studio equipment manufacturer sE Electronics!
---
---
Global communications brand engaged my services as a professional voice over artist for their campaign in Qatar
---
---
They wanted a it a bit deep and gravelly.....a deep and gravelly British male voiceover artist!
---
---
I've worked with lots or pro audio companies over the years. This was fun. They wanted dramatic and a quick turnaround!
---
ITV / Plimsoll Productions
---
This is living the dream as far as I'm concerned. I've voiced narration on many other topics over the past 20 years or so but getting to record a nature
documentary voiceover
was always at the top of the list.
---
---
A walkthrough of the online application for business finance.
---
---
For this new videogame, I voiced the narrator Polybius. This is the trailer for the upcoming release.
---
---
The story of being drafted into the Napoleonic army
---
---
An educational/instructional piece, this time for T Systems going through the functions of their new Mobile Patient Record app.
---
---
The history of a law firm as they celebrate their 90th anniversary
---
---
I've recorded for many Microsoft products over the years. Booked again as the British male voice tech project. As a voice artist since 1999, I've recorded hundreds of narrations for videos like these.
---
---
More deep, gravelly stuff. This time about expensive bikes. Get in touch if you would like to discuss how voice overs could enhance your project or brand.
---
---
A recent project for a leading producer of commercial ovens. Recorded as a typical British voice.
---
---
An opportunity to work with Carbon Studio on the latest VR Warhammer game in which I played numerous characters including Celestant Prime as featured in this trailer (heavily modulated!)
---
---
Thanks to the guys at Turbine Creative for getting me on board for a series of videos for athletes travelling internationally during the pandemic.
---
---
They were looking for the classic sound of a professional male voiceover artist for this wine commercial.
Get in touch
if you would like to discuss how voice overs could enhance your project or brand.
---
---
Engaged as the professional voiceover artist for multiple videos in this educational series for Uber drivers.
---
Keyline - Explainer Video
---
Another one of the hundreds of exp[ainer video voiceovers I've recorded in my own studio.
---
---
As a male voiceover artist with quick turnaround I get booked for loads of this type of voice over work
---
---
One of the many game trailers I've had the pleasure of narrating as a British male voice. I continue to be the brand voice.
---
---
These were fun gigs for Nintendo. They wanted a male voiceover artist with acting experience. I'm passionate about video game voice acting!
---
---
Apart from working as a professional British Male Voiceover I love a good hand tool!
---
---
As a professional British male voice, I get booked for loads of these kind of projects
---
---
As a leading voice artist, I've narrated for many international charity organisations over the past 20 years
---
---
Impressive graphics here from Blaze
---
---
I've recorded many hundreds of similar instructional videos over the years.
---
---
Hired as an English voiceover for the Select Sports Futsal campaign
---
Explainer video voiceover
---
Currently working as the voiceover for Hyundai Bluelink
---
---
---
---
---
---
Your voiceover artist working in a world-class studio
---
---
---
---
---
---
Booking voice actors
---
---
---
---
---
If you are looking to hire a voice over artist, I might not be the right voice actor for you.
Yes I said that. Booking your professional voice actor can be a risky business! You want to find the perfect voice.
I'll record a custom demo for you at no charge
I will happily record an example of your script to make sure we are on the same page in terms of style/tone/pace etc. Get in touch and then you and your team (or client) can hear me recording your words.
Although, you can see and hear many demos scattered throughout my site, there's no substitute for getting a custom demo. If am the right voice actor for your project then that's great!
But if not, then I can also help to find an alternative to received pronunciation or neutral English. American? French? Spanish? Maybe you are looking for professional voice acting from those who work in other languages or specifically an audiobook narrator?
What are your voice over needs today?
Even a quick google search using these terms might bring up the voice you are looking for:
voiceover uk, british voiceover, voice artists, character voices, Scottish voice, versatile voice, queen's english voiceover artists
Read more in my piece 'How do I find a voice actor?'
Also what's the difference between English Voice actors and British Voice Actors?
---
---
Professional broadcast quality guaranteed
Whilst of course there are many voiceover artists who have their own professional home studio, I run a class-leading real studio delivering end-product broadcast quality worldwide on a daily basis.
I've engineered thousands of recordings of both my own voice and in productions featuring other voices. The custom demo will show you exactly what quality you will get. Guaranteed! Here's more info on my world-class voiceover studio.
My recorded work as an English male voiceover covers everything from corporate videos, through e learning, game trailers, documentary and much more. I can usually offer a pretty fast turnaround too.
---
---
Directed session?
Sure, that's easy. Whether you want to use Source Connect or simply set up a Zoom call to listen in and give live feedback, the choice is yours. Just let me know!
Voice over can get pretty technical and if you are new to booking VO, then do check our my voiceover expert guide: The Step by Step Guide to Working with a Voiceover Artist
It covers the entire process from Sourcing a truly professional voice whether it's for your e-learning project, commercial voice overs or video games, through the negotiation and booking stage, scripts and the recording.
If you or someone in your team want to improve the experience of working with voice talent, then do check out the series of videos. I also wrote a piece on WRITING USEFUL SCRIPTS FOR VOICEOVER ARTISTS
London session required?
There's rarely any need as our recording studio in Cambridgeshire, with its spacious vocal booth is a dedicated voiceover studio. I can be in Central London in 90 mins but in the past few years, this has rarely been a requirement.
---