---
GUY MICHAELS
---
---
Guy Michaels is a UK voice artist, audio engineer and producer. Based in the United Kingdom and delivering the highest quality audio from his professional-grade voiceover studio in Cambridge, England. As one of the most well established British Voice Overs, you can rest assured you've come to the right place for your next project.
---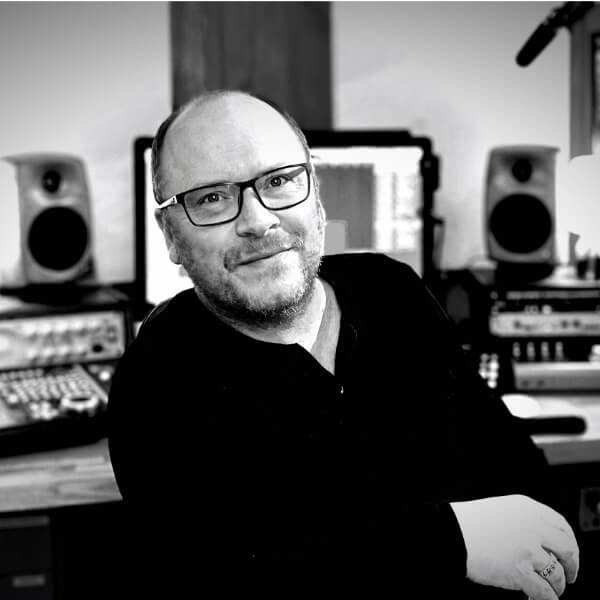 ---
"It's been my pleasure to voice thousands of projects over a 25 year career"
---
---
---
---
---
Examples of my voice over work
This small selection covers the lighter tones in my voice all the way to the deep, gravelly and very resonant when required. It's essentially two very different voices!
Check our many more examples of my voice overs ranging from explainers to commercials, game trailers, e learning, narration and more: MORE VIDEO EXAMPLES
---
---
---
Voiceover recorded for athletes travelling abroad.
Explainer Video
Style: Supportive, relatable, educational
---
---
Voiceover for AI Software
Explainer Video
Style: Professional, clear, dynamic
---
---
Voiceover for Law firm
Commercial
Style: Professional, empathetic, warm
---
---
Voiceover recorded for leading microphone company
Commercial
Style: Deep, resonant, cool
---
---
Narration recorded for nature documentary
Documentary
Style: Storytelling, Engaging, Dramatic
---
Mountain Bikes
---
Commercial voiceover for high-end bike company
Commercial
Style: Gravelly, Deep, Powerful
---
---
---
---
---
About Guy Michaels
---
---
---
---
---
I've worked as a British English pro voice actor since 1999. In over 25 years in voiceovers on both sides of the microphone as producer and VO, I have gained an almost immeasurable amount of experience in the voiceover industry that informs my every move. As one of the top voice over artists in the UK, I know exactly what it takes to create quality voice overs.
Actor and Audio Engineer
Having trained as an actor at drama school in London in the mid-nineties I was always interested in voice acting and in the technical side of recording. Thousands of projects later, and for some of the biggest brands, I now run a full production studio and continue to voice daily for narration, corporate, commercial, e learning, games and more. As an authority and expert in the voiceover industry do go ahead and connect with me on LinkedIn.
You're in good hands!
In thousands of sessions, as a professional voice actor I have recorded and produced for clients including Nintendo, International Red Cross, Unicef, Wizarding World (Harry Potter), Pirelli, NatGeo, Warhammer, Hitachi, Vodafone, Microsoft, IBM Watson and more.
25 years in voiceover and counting.....
You might think that after all these years shut away in a voiceover recording booth, I'd be bored or jaded...quite the opposite! I love my work. Whether it's for a corporate video, a commercial, narration or anything else you think I'd be suitable for, please do drop me a line.
British English Voice Overs
English British! I'm originally from the south coast. Professional actor training and immersive voice work gave me the ability to refine and perfect RP when needed. Four years of vocal training plus thousands of hours of work as a pro voice means I have the vocal strength and stamina for each and every recording session.
Working worldwide
I work with clients all over the world thanks to technology these days. I'm not a voiceover who can do many different regional accents or hundreds of character voices but instead focus on a range of 'rough, gravelly, deep' through to 'classy educated finesse' and whatever lies in-between. It's just gone that way.
Neutral British through to RP
This means that I can easily record in Received Pronunciation (RP) and am fully in control of the 'poshness dial'. I record most work using my genuine British Voice Over sound; my own voice delivering smooth natural and conversational reads to enhance your project.
In most cases and for most projects requiring British accents, I would advise against the typical and dated 'Received Pronunciation' and instead aim for Neutral English Voiceover.
Here's some more info on hiring British Voice Actors: English Voice Actor OR British Voice Actors
Are we a good fit?
Those are the voices I get booked for, whether voicing an explainer video, characters in a video game, game trailer, e learning or a commercial.
I know and work with hundreds of other voice actors (some delivering specific regional British accents) so I can generally always advise on how to find the perfect voice to engage your target audience.
If you think I fit the brief and would like to discuss my services as a professional voice then do get in touch today!
---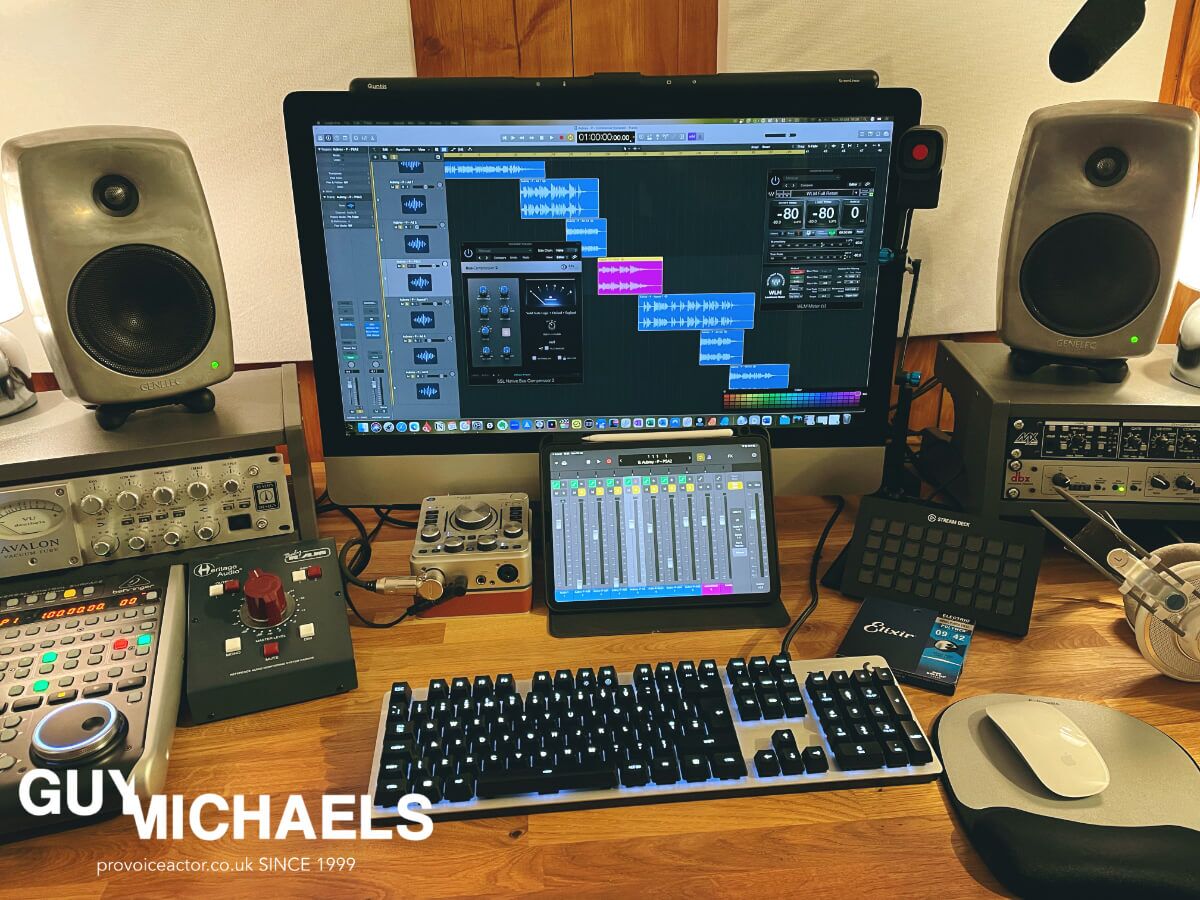 ---
Why you should work with me on your next project
The main reason my voiceover business has sustained is that I am the consummate professional in the field of voice talent with an ear and eye for detail (2 of each). I have developed skills 'on the job' for many years that can bring your media projects to life. With my British accent and captivating voice (not my words!) , I can infuse an air of elegance and sophistication into your YouTube videos, commercials, explainers, and corporate narrations.
The right voice
My expertise lies in working closely with you to understand and capture the essence of each project and deliver the perfect voice that fits its requirements. Whether you seek a smooth and refined British English accent or a more energetic and engaging tone, rest assured that I can meet your needs.
As a trained and experienced actor, I know how to engage your target audience. Throughout my career, I have lent my voice to a wide range of projects, including e-learning modules, TV commercials, and specific audio productions. As a trusted voiceover artist for brands large and small you can rest assured, you're in good hands.
Quick turnaround
Collaborating with me is always easy. I operate from an industry-leading fully equipped professional studio, ensuring swift turnaround times for the prompt delivery of your audio files. I am a seasoned audio engineer and can connect with your and your clients in any preferred method including Source Connect for seamless remote collaborations, enhancing the efficiency of the process.
Happy clients
But don't simply take my word for it! My clients have consistently expressed their satisfaction with my professionalism, performance skills, quick response times, and exceptional audio quality. They have commended the impact my voice has had on their projects. Thus, I come highly recommended as a professional voice talent who can truly elevate your content and make your project stand out.
"Crushed it, and you keep crushing it. Beautiful work." NINTENDO
"He has a great voice and can work with many different vocal registers, adapting it well to tricky characters and situations." METEORBYTE STUDIOS
"It was a pleasure to work with Guy on our Warhammer Age of Sigmar: Tempestfall game - we highly recommend Guy's services!" CARBON STUDIO
"Guy delivered a very professional VO and took direction brilliantly" TURBINE CREATIVE
"Guy Michaels has been a fantastic voice actor for me for several years - always delivering premium quality work, quickly, and smoothly. Highly recommend." FALOSSI FILMS
If you are ready to take your media project to the next level, I invite you to reach out. Let's discuss your vision and allow me to provide you with an outstanding voice performance that will genuinely resonate with your audience.
---
---
---
---